Cordillera Green Network (CGN) has completed the Theater Project on Environment Issue for Indigenous Youth in the Philippines and Indonesia 2017 (Grant: Japan Foundation Asian Center ).
Workshops for Filipino participants were hold in Tadian of Mountain Province, Baguio City, Makati City in the Philippines and Aceh Besar in Indonesia. The performance of the output of the workshops were showed at CAP Development center in Baguio City, TIU Theater in Makati City and Sultan II Selim in Banda Aceh.

Achenese participants are from Jantan and Lanpana in Aceh Besar wherein people are facing environment issues like mining operation. Both Filipino and Achenese participants visited community of mining and interviewed the religious leader, political leader, former workers of the mining company and farmers whose farms are effected by mining operation. Depending on the information from the interviews, participants discussed and created the small performances facilitated by Japanese, Filipino and Indonesian theater and art practitioners.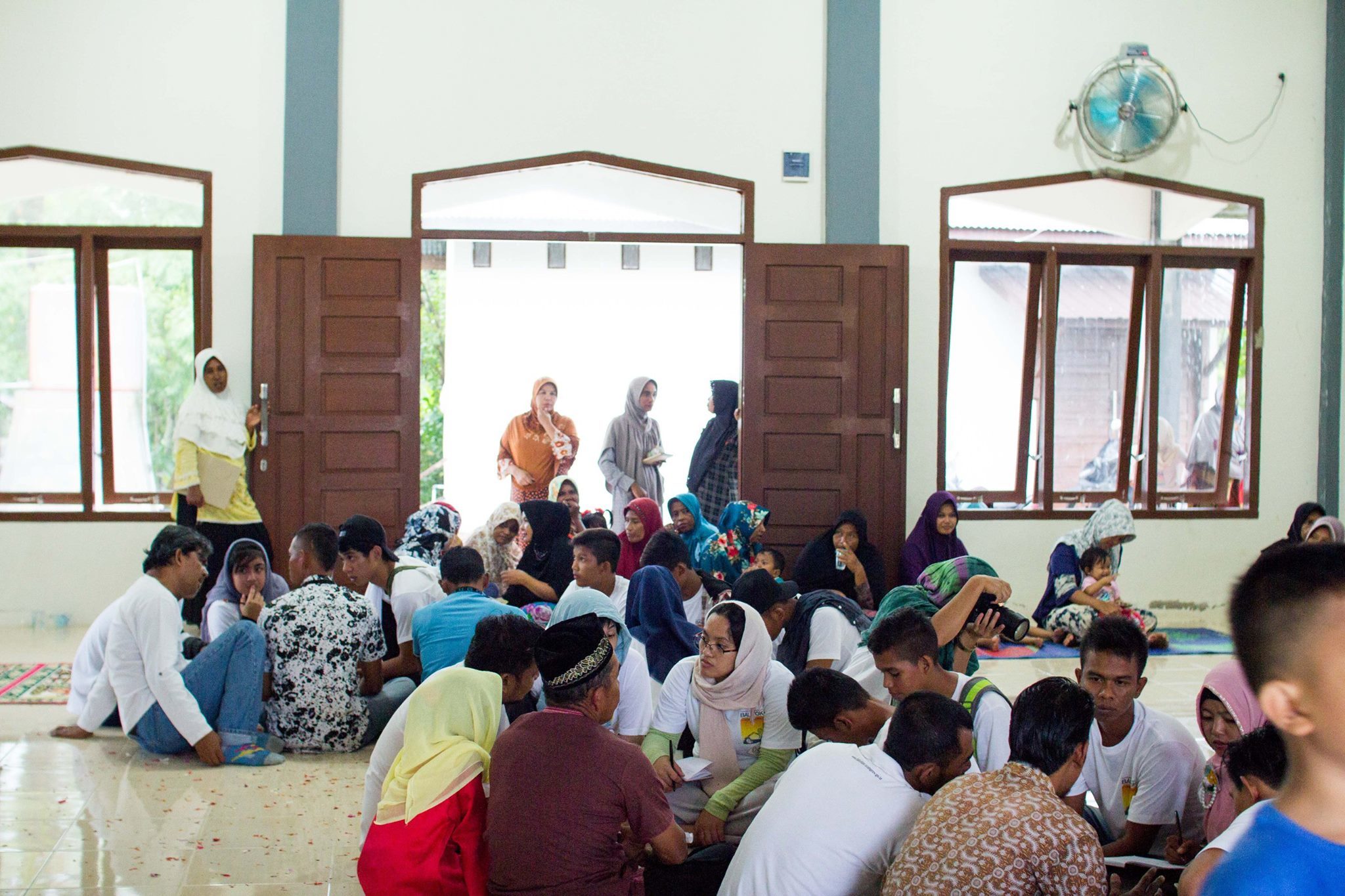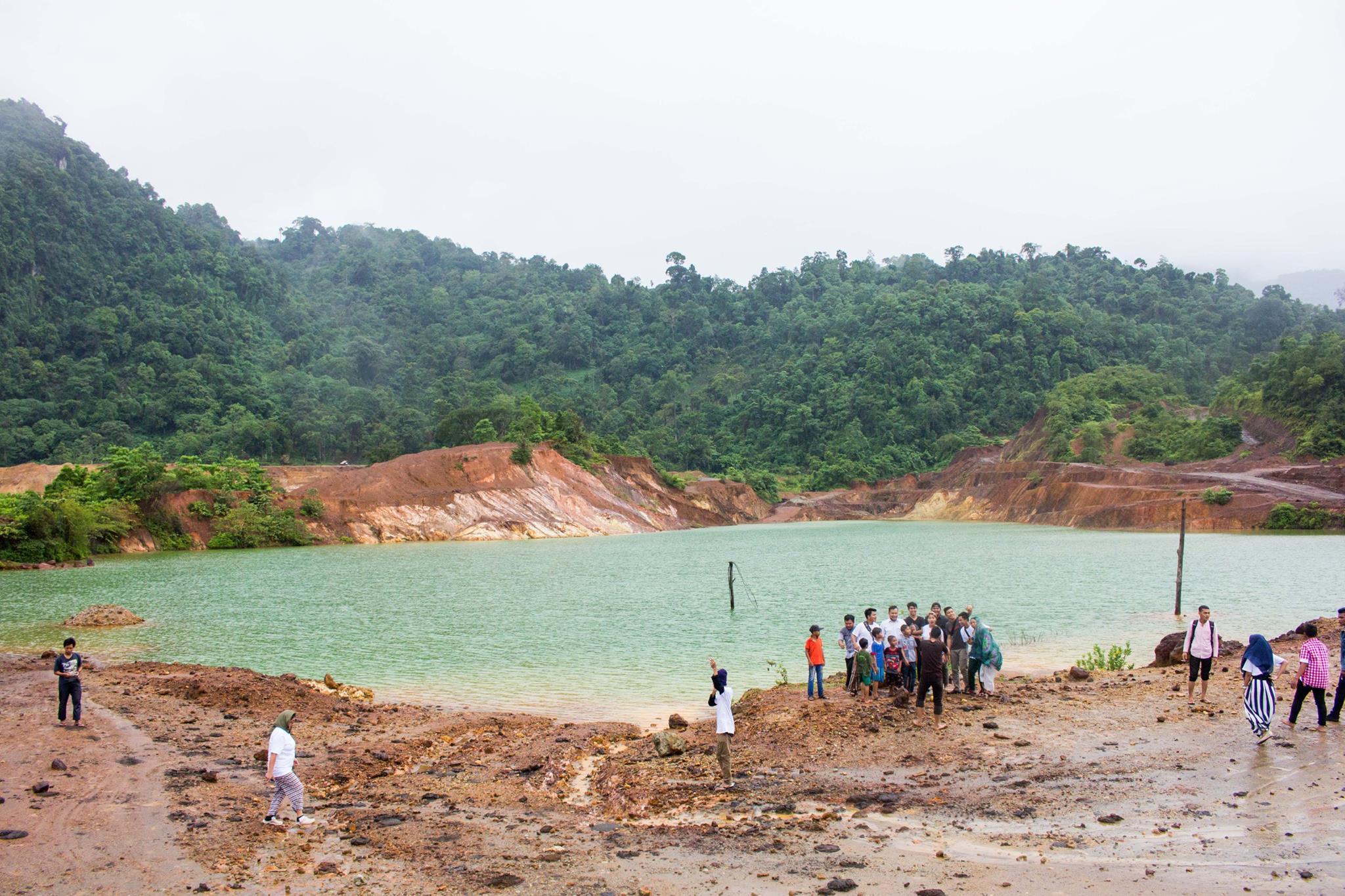 Assessment of Achenese participants
【Workshop】
-I feel happy attending the workshopbecause I am learning something new andexperience at the same time.
-I am pleased to meet other people.
-I am happy I was able to meet and workwith people like the Filipinos.
-It was fun with them at the workshop.
-My feelings are very excited because I getnew experiences, and broad insights.
-Happy, happy, sweet, and exciting.
-I want to play with Filipino youths again.
-I want to play with Filipino youths again.
-I am happy because the show introduced meto new friends. I learned new stuffs.
-I am very happy to meet and Filipinoyouth. Although the country and languageare different but still we are unitedin doing all the activities.
-Our feeling on the first day was awkwardand nervous, but as we had a few dayswith them, we had regarded them as happydays like our own family.
-Happy to for the experience.
-My mood at the time with them was veryhappy because of the exchanges. We havedifficult time with communicationthough. I am proud because I made new friendswith other participants.
-It was awkward and I am nervous during thefirst day. After several days Iconsidered them like my own family. Finally, myawkward feeling was gone.
-I was happy but nervous but with Filipinoparticipants' kindness they becameour friends. They are very accepting withthings about us which is veryimportant to us.
-Happy, because we get to talk and meetthem.
-Happy, we are always laughing. I want to be always close with them. I like learning with them.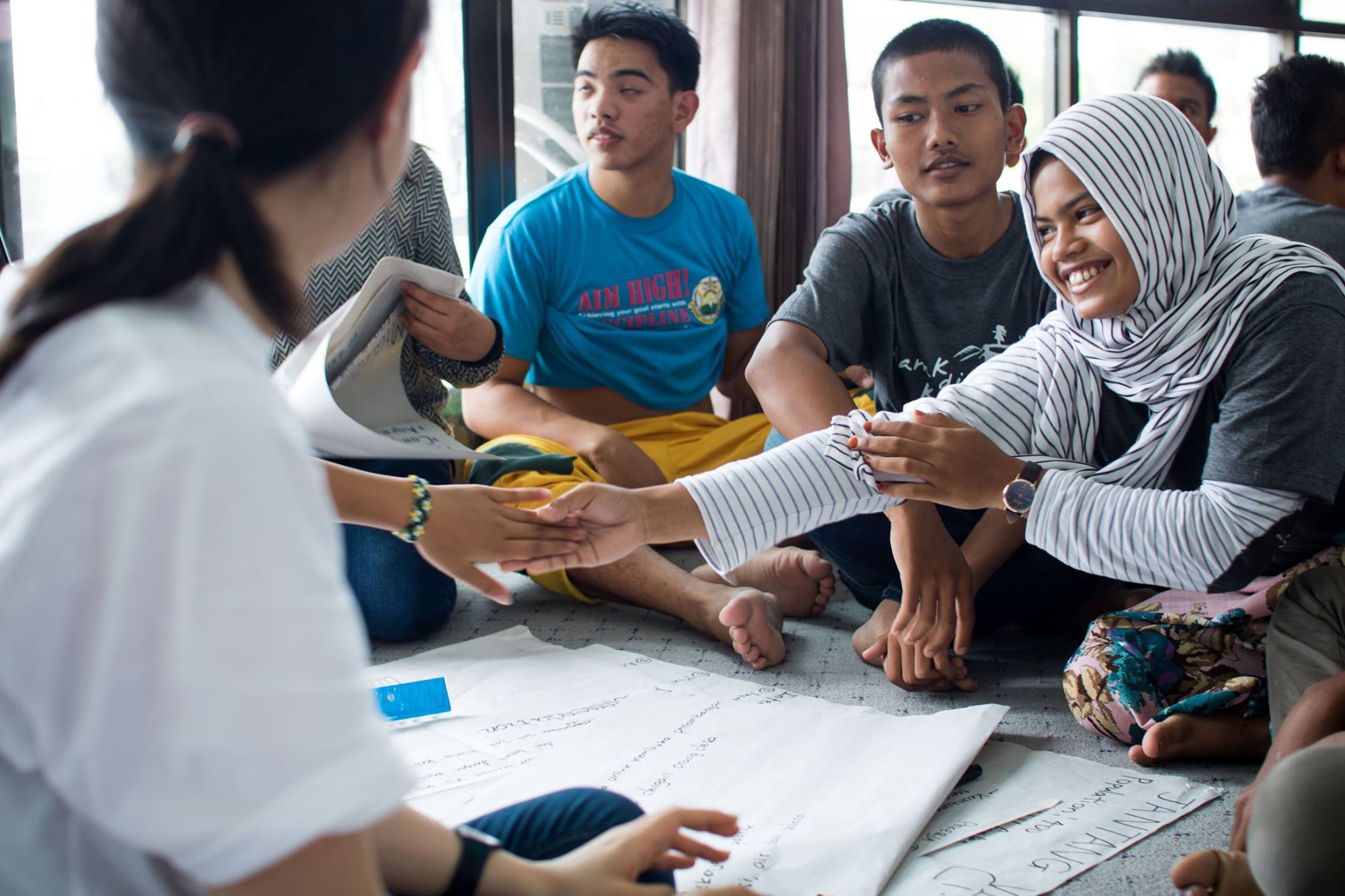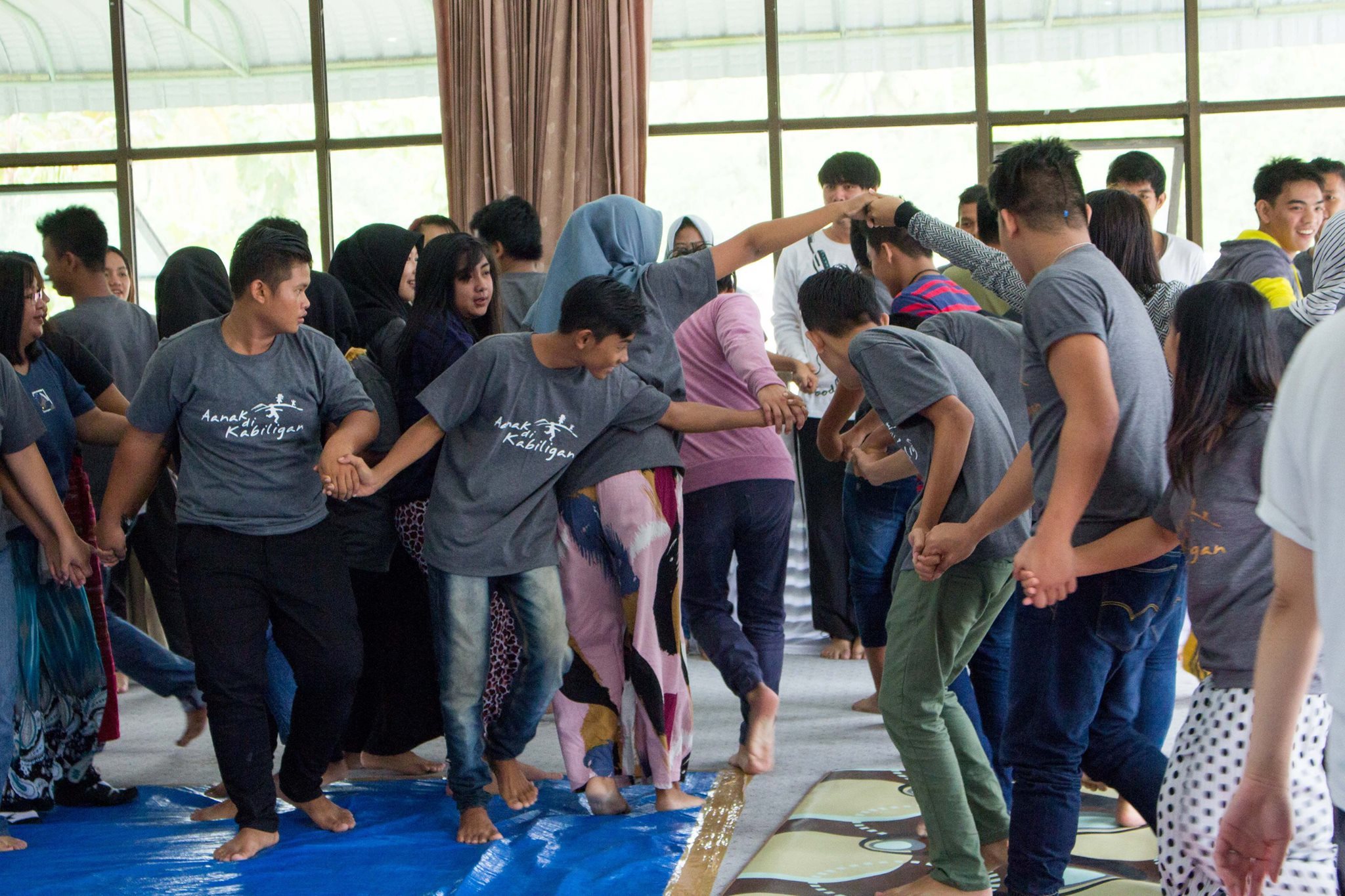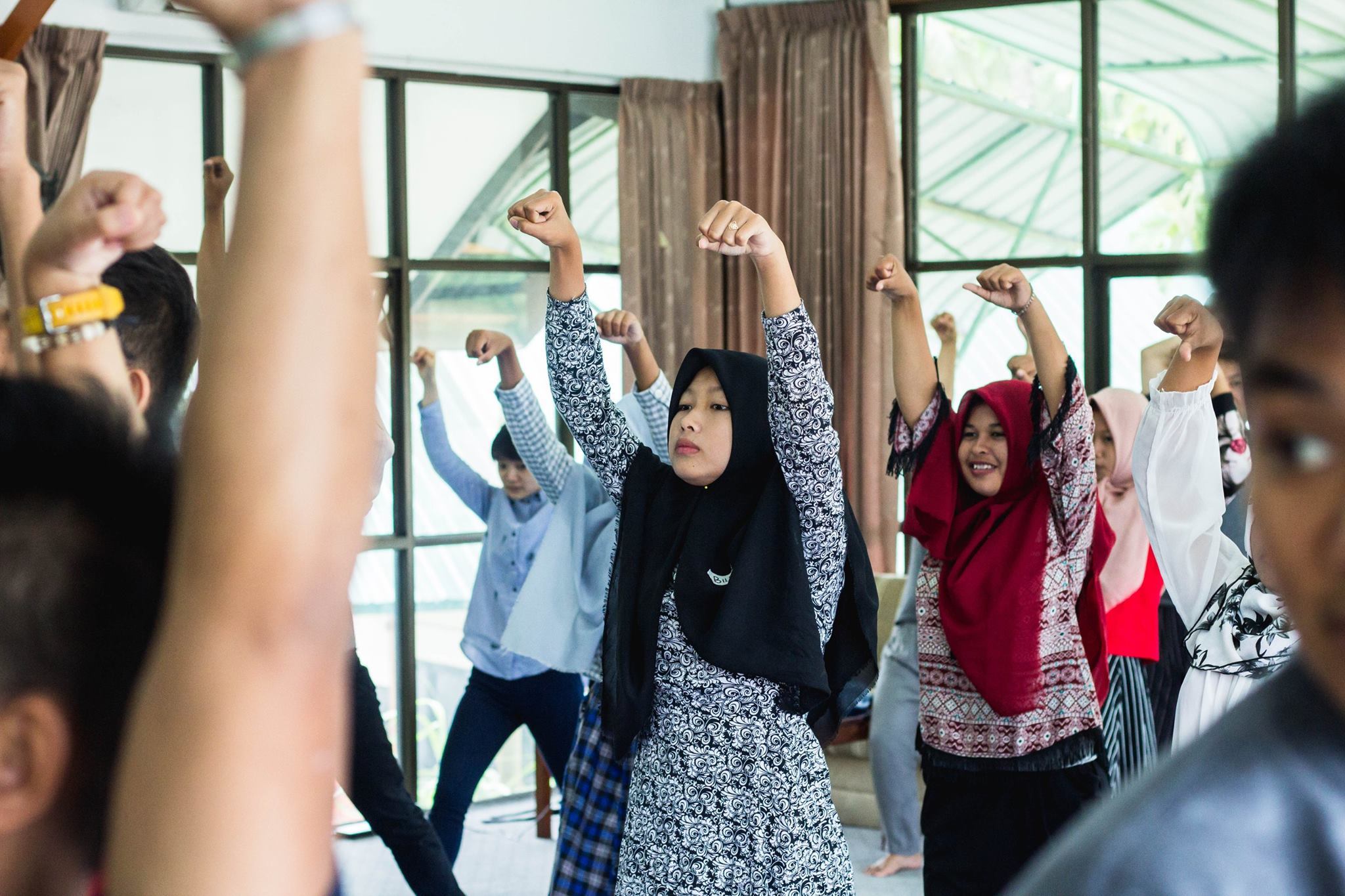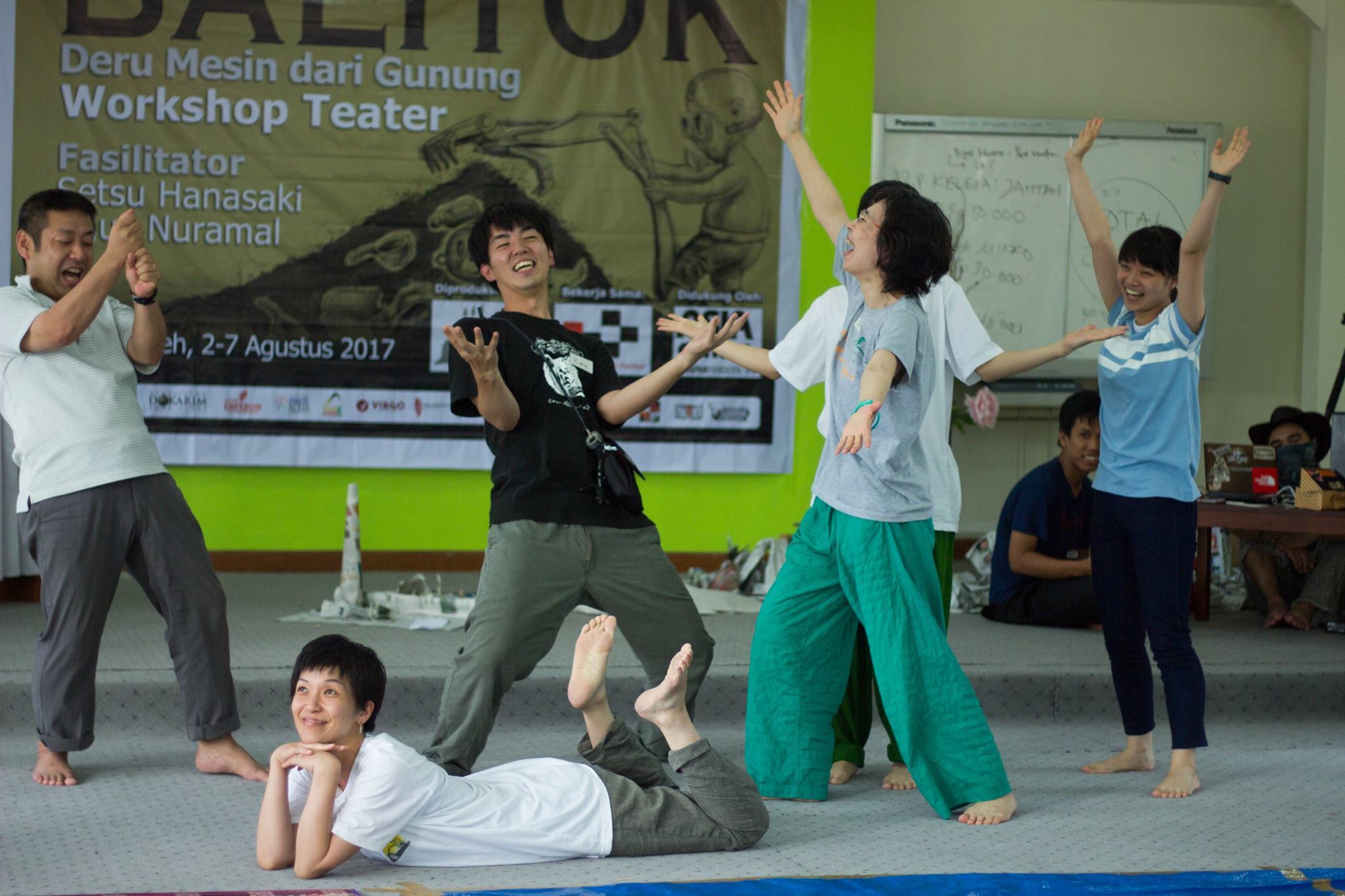 【Performance】
- I feel happy when I appear in front ofmyfriends but I feel a little nervous. I am not used to meeting newpeople(Philippines and Japan. Unfortunately we lack teachers/older totranslateEnglish for us sometimes we don't know what to do.
- I am pleased being able to enjoymomentswith others.
- I feel nervous at first because I amnotused to appear in front of a crowd especially Filipinos.
- I feel a bit nervous. I feelsatisfiedworking with CGN.
- I am very happy because I gettoexperience this. I am happy working with Filipinos and it's like they aremyown family.
- Happy and glad.
- Pleased and happy/feeling embraced.
- Happy, happy and I feel entertained.
- I am glad because these are things Ihavenever done before. I feel brave though slightly nervous.
- Our feelings are very happy because wecanmeet friends from the Philippines who can teach us their experiencesandknowledge. We are also proud of ourselves for we dared to show courage infrontof great and talented people.
- Somewhatnervous and excited.
- I feel happy at the same time. I neverdidperform in theater before so I have to gather all my courage so I coulddeliver.I sense joy and pride in me.
- My feeling are happy because I canlearnhow to perform drama with great and talented Filipino friends.
- I feel glad and amazed.
- I am pleased to meet new friendsfromFilipino theater.
- I am pleased because learningtheatermakes me smarter.
- I feel happy and excited with theater.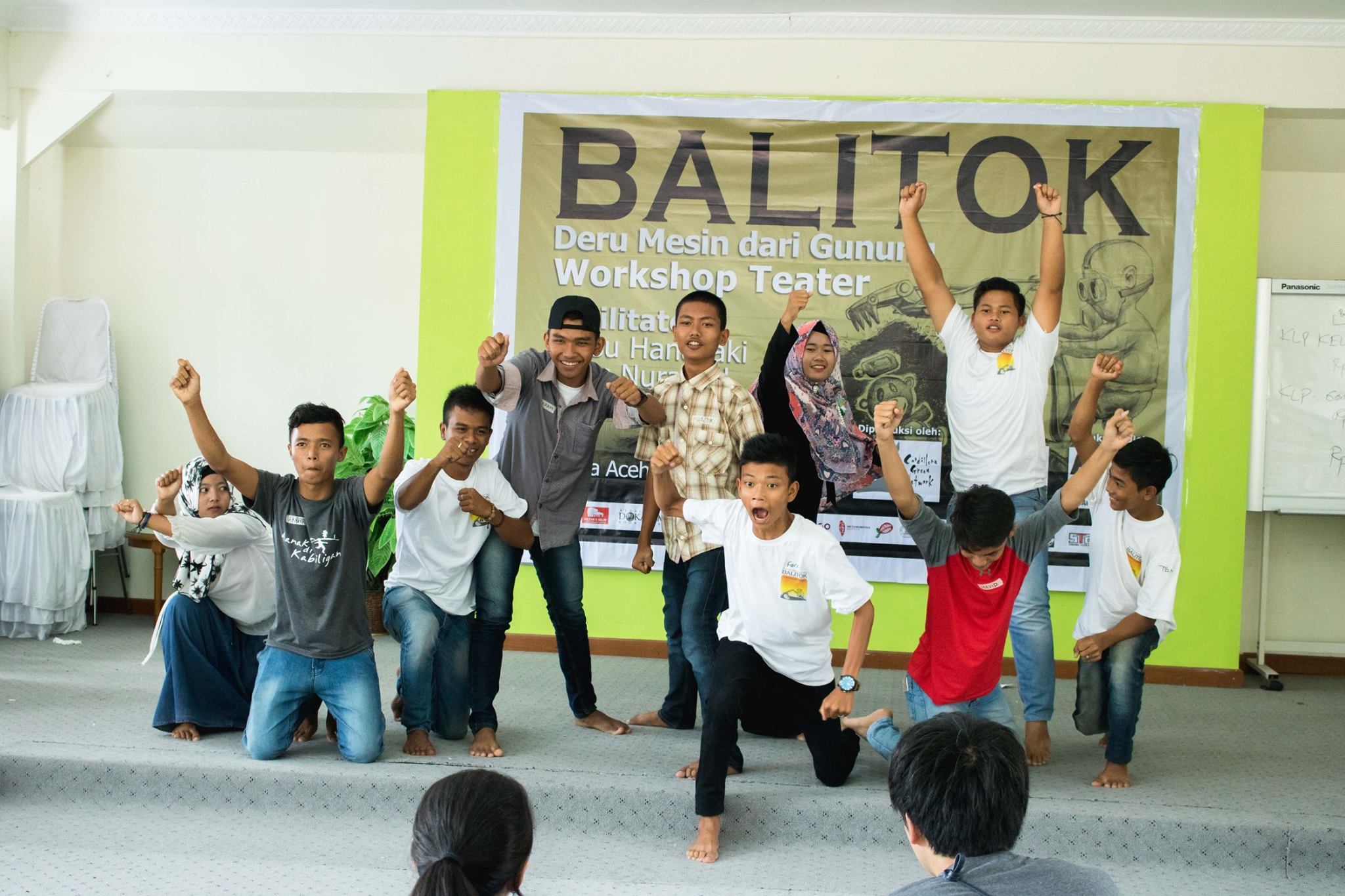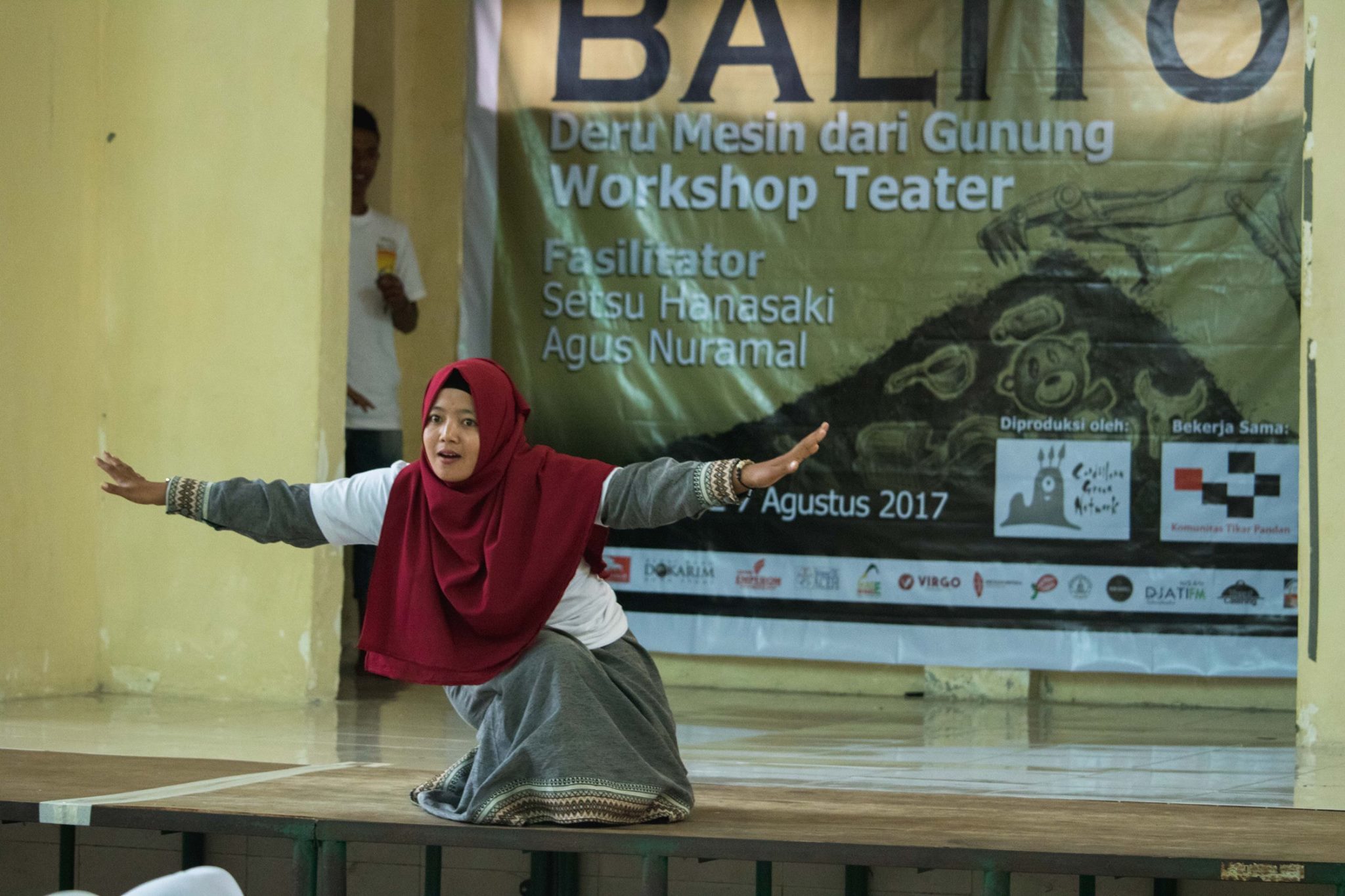 【Expectations on further workshops】

- Could be better again and we want tocontinuelearning drama.
- I hope that the future will be better.
- I hope the future is more cheerful,moregames in the workshops.
- Better sharing like the previous days.
- My hope is that events should be morefun,and more wow.
- I am looking forward that theactivitiesare good in order for us to achieve like Balitok.
- Making theater with fun activities.
- I wish the Filipino participants willbeback here again and continue making theater with us like yesterday.
- I hope that future activities willbebetter and exciting for all of us and make a performance just like Balitok.
- I hope that this activitybuildsrelationships with other participants. This activity should not stop hereandwill continue to run until the future.
- I hope that the participants who wenthomearrive safely. I hope that this workshop will be memorable experience forusall.
- More cool than the past activities.
- Hopefully this activity will be donewithfriends again. Build good relationship among us participants.
- I hope that the next workshops remainasusual, more fun and become the best workshop ever.
- I hope that someday we will meetagainwith the other participants.
- Hope we will someday meet them againandcan share our knowledge again.
- I hope we will meet with theparticipantsin the future again.
- I hope they can come back to Aceh in the future.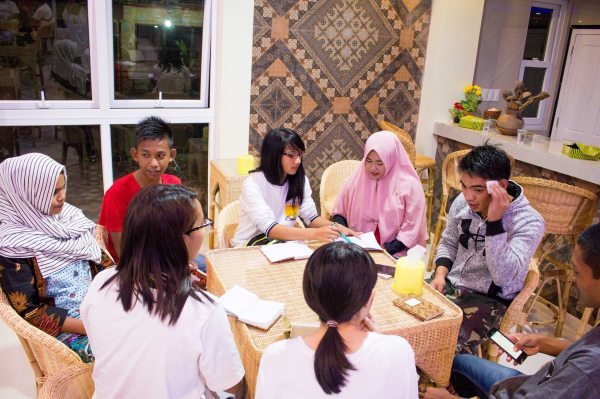 *****
Workshop-ender Assessment
Group Sato

There are lots of positive during this event. We learned a lot from the Philippines and Japan. We felt like we are part of a new family.
We suggest that the workshop should havemore relax and rest time.
We express our gratitude to the Philippinesand Japan facilitators for they brought out our confidence. We now believe inourselves.
Group Dua
We express gratitude to SMPN 1 PEUKAN BADAfor giving us a chance to perform
We are very glad at the junior … we have confidence to do the performance in front of other people.
We have little time to rest. We know nowthe importance of time.
We are very glad that we can relationshipwith from Philippines and Japan; they are very friendly even though hard tocommunicate each other. We are glad we know Jantang and Lampana that we don'tknow before.
Group Tiga
We are happy we can share our experiencewith other people. We hope we could do more, even better. This was an amazingexperience.
We lack sleep but it taught us to adopt with schedule and how to keep up with time.
We are very happy we want to say a lot ofthanks to all Philippines and Japan staffs who teach us knowledge in theater.We hope that this continues in the future.
Group Empat
This workshop taught us a lot of knowledgeand helps build our confidence, Any development from this activity will surelybenefit us in the future.
There is lots of shyness during the workshop.We did our best to be brave, but we are more nervous and lack confidence. Welike to become like the Filipino actors who are great and talented.
The workshops inspired us all. We are sadthat we did not have much time with the other Philippine participants. We hopethat the Filipinos enjoy Acehnese food.
Filipino Staff
Komunitas Tikar Pandan is so accommodating.We became more aware about Acehnese culture especially their clothing, prayertime, and body languages. This is a new learning experience because it happenedin another country, culture, and religion. This is the first we encounteredother countries. The Acehnese students are very active participating in theworkshop.
The Acehnese students improved in just fewdays.
Empower youth to change community throughthe use of theater.
There are delayed workshops and languagebarrier.
We hope for a continuation of the projectand the group remains. There should be more days for the Cordilleran andAcehnese participants for cultural exchange. There should be more orientationfor the participants about the workshops and integrate more on cultural dancesand songs.
We have to remember that there is purposewhy you were born in your place. That is to make good changes to yourcommunity. Theater is one good way to inform people that is why we are here.
Japan Staff
This is the first foreign country I visitedwhich is the Philippines and Indonesia. This experience is completely differentto me. I appreciate the Philippine actors for being active in the workshop. TheAcehnese participants were great for producing a great performance in justthree days. I hope that building relationships between cultures through the useof Theater will be passed on to other people and future generation.
I was very worried during the first day.The Acehnese participants were very shy and serious. This morning when I sawthe performances, they were bigger than yesterday. They changed very well overnight. The energy is far bigger and better than yesterday.
I am impressed for today's performancesdespite us having fully-packed audiences. I am very happy now.
Congratulations for the success. This was agood opportunity for all of us, Komunitas Tikar Pandan, Acehnese participants,Japan and Philippines. Our hearts are closer with each other now and hoping tosee you all again.
Everyone have stated already what I amabout to say. Thank you everyone for being friendly to me. I am very proud toall of you for today's performances. I advise young people in this room not todo the same with what I did with theater. I stopped theater after graduating inhigh school. I learn that it is very important to keep on doing theater.
Congratulations. You did very well.Everybody, we couldn't imagine you could play on the stage like that. Surprisingly,the performance is with confidence. Filipino evaluation said that the language barrier is negative. This is the reason why we are using theater as a tool to understand each other. The world has many languages. English is not the best,or even Japanese or Filipino. Theater can help open the mouth and the mind to communicate each other without using language. Do not forget that language isnot a barrier. Now you know how to act and connect using theater. We are very sorry we didn't have enough time to learn Indonesia language. We should be the one to learn it first. You represent your community. When you come back to your community we hope you could share to everyone what you learned here. We might be separated due our location but we are living in just one planet. We are one,people here on earth. We are all the same and we can always share.
Komunitas Tikar Pandan Staff
Thank you to all our new friends from Japanand the Philippines. You teach us a lot about your culture and many otherthings through theater. Theater is not only media but it teaches us tocommunicate with each other.
At first, I was afraid about this eventknowing that there are three countries involved. I know that this is difficultto handle. But then I am also sure that the event will run smoothly. I amworried that what has happened before will happen in this workshop;participants became afraid and they go back home. This is one of the bestworkshops because nobody asked me to go home. All did their best. I believethat young generation will make the world better. That is why this workshop isfor the youth. This event will stop if communication will also stop. Socialmedia really helped a lot.
Congratulations to everyone for the success of this project. We were able to control the audience in the theater -the same with the performance of the Filipinos in Balitok. What is being observed on our community is communicated in the theater. I hope that this relationship among Aceh, Japan, and Philippines will continue. Everyone is happy and that is very important. If we are happy doing the things we would like to do. Aceh, Japan,and Philippines are all happy and that is enough, sharing the happiness.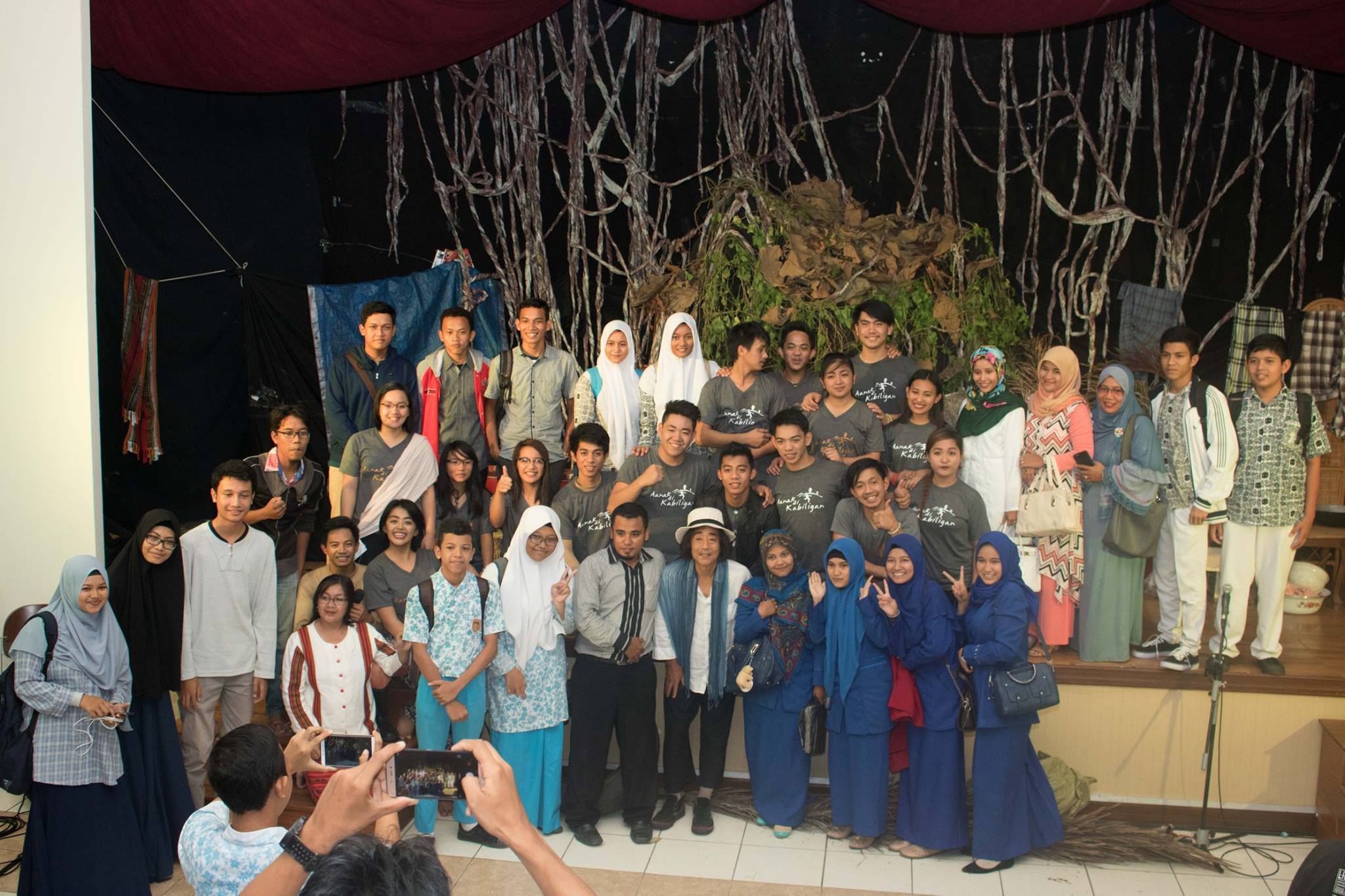 Theater Project on Environment Issue for Indigenous Youth in the Philippines and Indonesia

is granted by