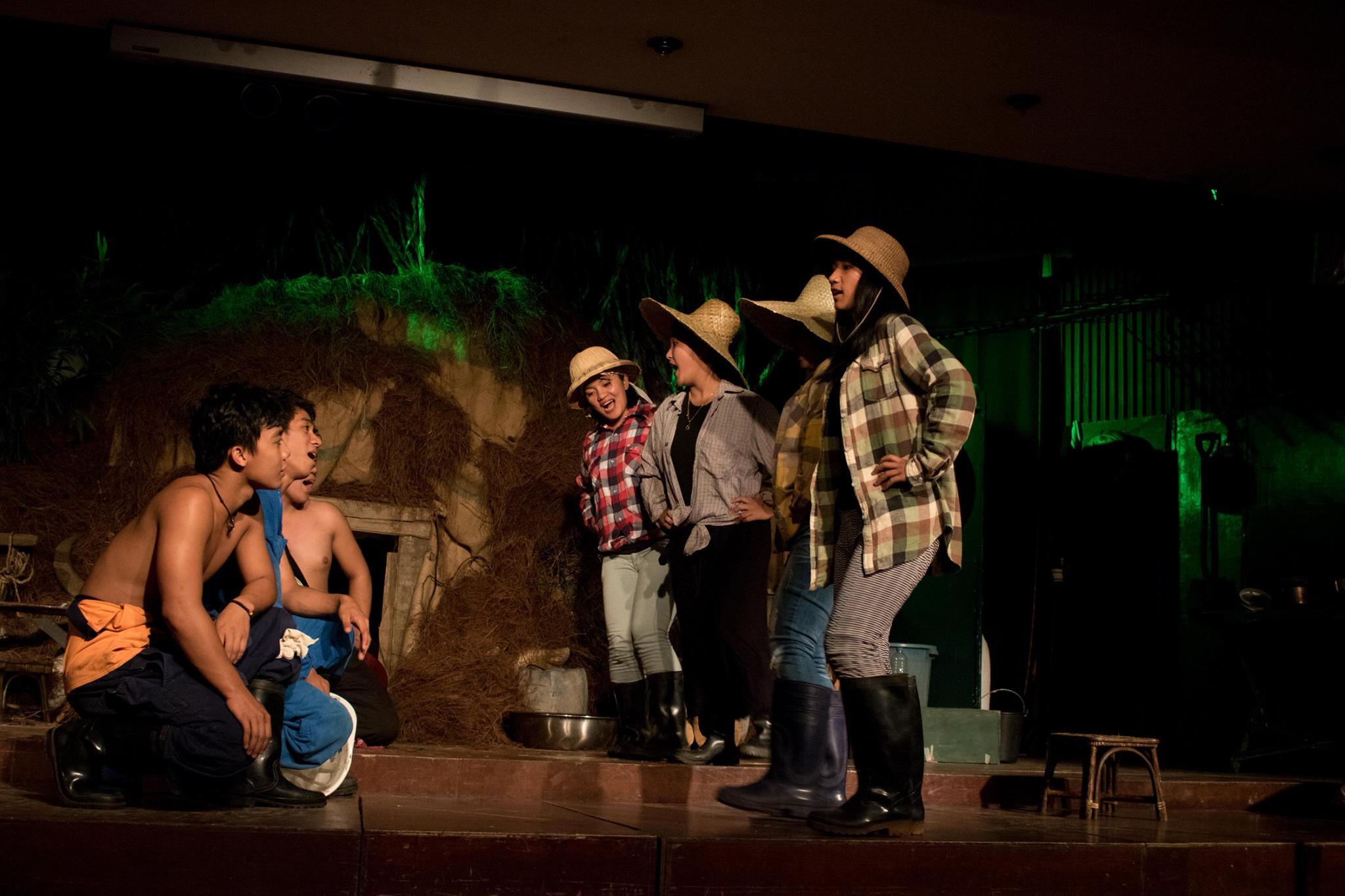 1. Did your understandings or perspectives of the mining issues in Cordillera changed in the process of the project?
<D.D.>
✔ very much changed
I grew up in a mining company where most of our basic needs are provided such as free housing, electric and water supply, and bus rides going to school. Before the workshop, I see mining as a big contributor to employment and to the development of communities. However, after visiting different mining sites and learning about how mining came about in Benguet, I realized the grave effects of mining in the environment and also to the future. The effects of mining in the environment is permanent. It cannot be reversed such as what happened in Luneta, Itogon. If this is the case, thefuture generation are left with nothing but toxic lands that cannot be farmed or agriculturally developed which is the earlier way of living of the Cordillerans.
<J.L.>
✔ very much changed

At first I don't interfere really about mining because I grow up in a place where there is no mining and our environment is preserved with surrounded virgin forest. What I just know is that my brother and cousins are working and they are getting money from mining. When we are doing interviews last year (2016) I'm relating it to the activities of my brothers like other said that after they will get their money they will go to bar and spend all their money and they will work hard again for money. When I saw that mining was slowly killing the environment I have that pity to the place and also people because they are the one who get the bad effect of mining to the environment. We can rehabilitate the environment if people from the mining community could participate. The rehabilitation is for them and for the future also. As an agriculturist they wasted the land that was given by God for them because land is a lifetime gift from God, as the forefather before work is planting.
<K.R.>
✔ very much changed

I was very much changed during and after the balitok project because I was awaked on environmental issues and preservation. I realized that by simply living onthe belief of protecting our environment and influencing other people by simpleact, I am making a big difference. The exploitation of these big mining company in our place brought only a false conscious among the people.
I was also inspired by the struggle of some people who have resist mining and still figthing thier land and evironment for the sake of the young generation. It is really very great learning experience for me to meet inspiring people during the project which served as one of my encourangement to pursue advocating issues not only in our place but also to others.
<P.A.>
✔ very much changed

Before joining the project, I only recognize mining through its definition and some positiveand negative effects of it. But when I was given the chance to be part of theproject, my understanding expanded through the experiences we had last 2016 and 2017.
Going back from the grassroots, I discovered new things that I need to input not only in my knowledge but also in my life. From the interviews we had in various communities, it slowly sink in my mind that "ah, mining is so complex and I really need to learn the side stories and reasonsof why mining exist." Though I didn't came from a mining village, it's already imbedded on myself that it's my responsibility to be concern and act as a watchdog on the environmental issues happening here in the Cordillera.
Aside from gathering information, what really affected me much was the experience of going inside a small scale tunnel. It was then that I had proven that mining is really hard. Hard enough that miners doesn't just risk their time and theirefforts but mainly themselves.
Moreover, brainstorming and making monologues for the theatre presentation was a good way to be more mindful of the various mining situations. It is where I recognizethe beliefs, the dos and don'ts and the mining ethics.
<R.F>
✔ very much changed
I was able to understand the mining situation of our province more so that I grew up in a mining community. These understandings affected on the way how I comment on mining issues being posted in the social media. Just this year, the Secretary of the Department of Environment and Natural Resources, who suspended and closed many mining companies, was not re-appointed. Thus, this created a big issue in the country which involved anti and pro mining. There were also protests in different places and I believe, the performance we performed in Baguio, Manila and Banda Aceh is a sign of our protest and a way of helping the people understand more about the mining issues.
2. What do you think about utilizing theater methodology when we deal with an environmental issue such as mining issues in Cordillera ?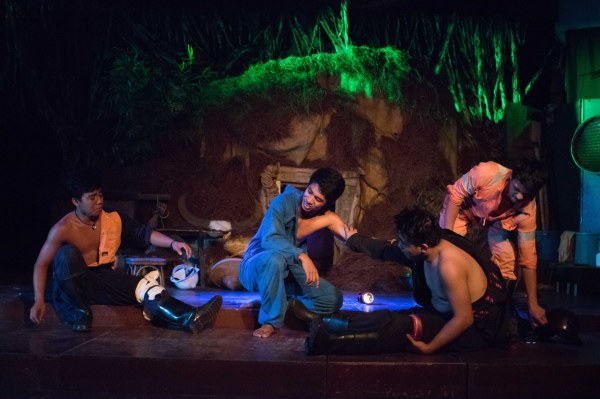 <D.D>
✔very effective
Theater is entertaining which makes it very effective channel in educating Cordillerans/people about the effects of mining. First, because it is a play, the audience are more attentive in listening and watching unlike when it is done through a lecture. Second, since a theater presentation is a depiction of what happens in real life, the experience of the audience are raw, the emotion which we want them feel were effectively delivered. Lastly, aside from being entertained, the audience are knowingly or unknowingly being informed of the effects of mining.

<J.L.>
✔very effective
"I will just give what my brother and friend's reaction" as the audience reaction. Some said that they are come to senses like my brother when they watch the performance. He told me that it's a good idea because if other miners will saw this one, they will just reflect to theirselves. Aside from the environment, it was also for the health of people on the mining areas and as a miner. My friend also says that there are good effect of mining like him that it helps in his education and also allowances. But he said that miners should not over torture the environment actually large scale mining are the one who really destroy the environment. For me, from the reactions of other people, we could not please them to say no to mining, but at least, we show them the bad effects and why we should protect our environment.
<K.R.>
✔very effective
Utilizing the theater method in addressing environmental issues such as mining is very effective because it is directly address to audience. We can see on how the audience react. They observed on how the performer portray their character realistically can even relate to the performance.
<P.A.>
✔very effective
Apart from using Information Communication technologies, programs, seminars etc, theater is such a powerful methodology that would totally impact audience/viewers about the lifestyle of mining. With the sudden advent of technologies, it is a good way to refresh and go back from the old ways "theater". It is still an awe that until now, theatre provides such values as responsibility and freedom to inform, educate, inspire, motivate and to give morals. For me, it's already a great impact.
Environmental issues are now alarming and such proposals to promote solutions are needed for today. Theater is great way to be an opener for a society's awareness.
<R.F.>
✔very effective

I believe in the efficacy of theater as a tool in educating the audiences. First, it is a fresh encounter between the performers and the audience. The audience are seeing the performers with their own eyes, listening to their lines and feeling the energy the performers are giving. These I believe makes theatre a very effective tool not just in dealing environmental issues but also to promote other social issues say politics, health and the like.
Second, because the lines from the performance were based on real stories of people we interviewed, theater is an effective way in bringing these stories to other people. Theater does not only encourage the audience to believe what the actors are saying, but it also encourages them to do something. Their reactions and feed backs are immediately being seen and recognized by the performers and from these, we would know that we our touching their lives; that we imparting knowledge to them so that they will take actions.
Third, forum theatre was used in the performance. The audience members were emancipated in the comforts of being am ere audience, but rather they became part of the performance. Some participated and became actors on stage and shared their views on the issue. But more than this, even if they did not step on the stage to perform with the actors, their responses, their simple facial expressions which I saw clearly during the performance is a testimony that they were thinking or perhaps imagining what they would say if they were in the shoes of the performers.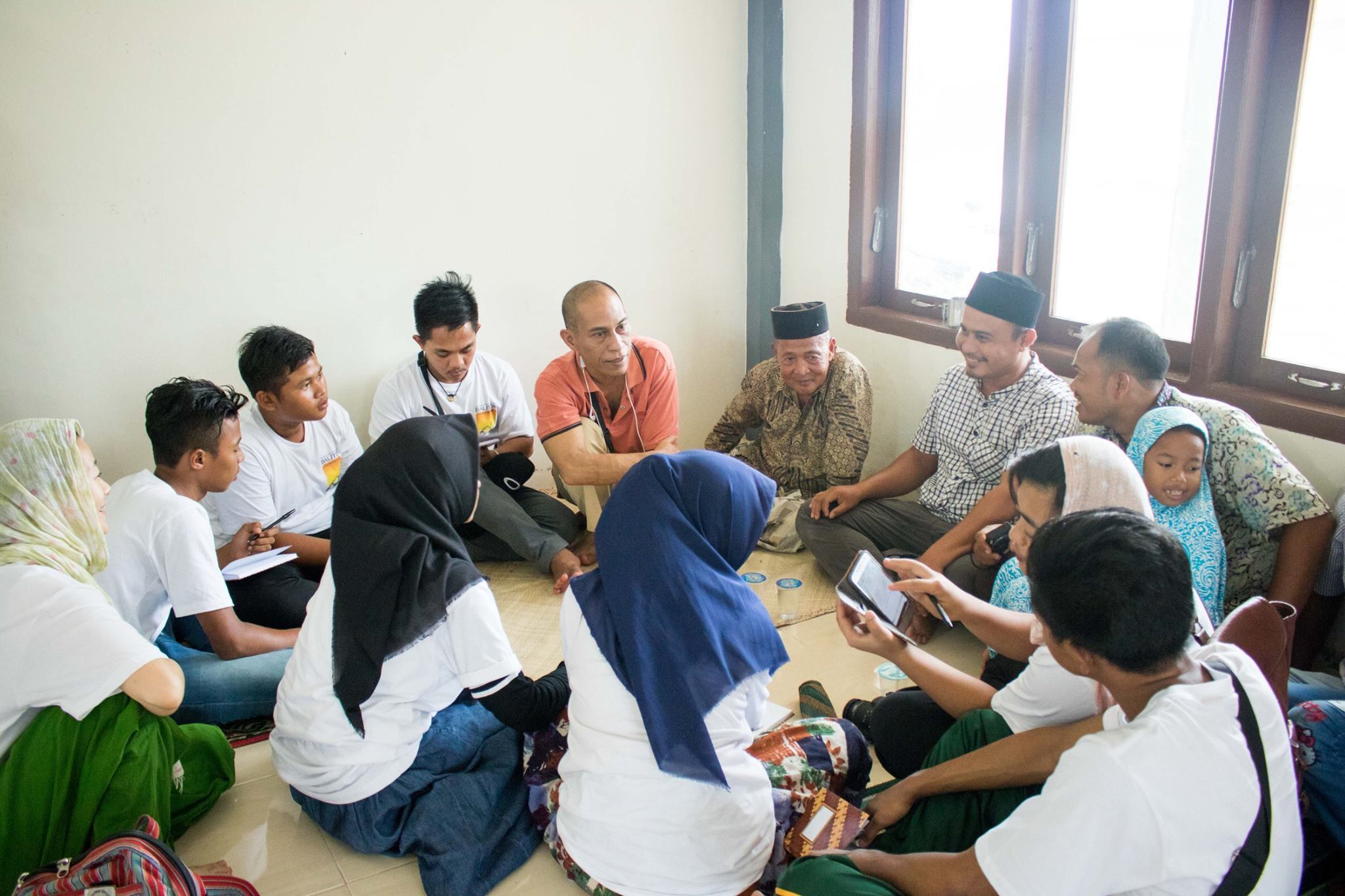 3. Would you share your suggestions and ideas, if we could have a similar project in the future.

<D.D.>
This project educating people about the environmental effects of mining through theater is beneficial to communities especially to places which do not know what or how mining really is. I suggest that continued research of the environmental effects of mining in different places should be conducted. Further, these researches should be presented to those places which do not have mining yet so that in case big mining companies offer mining in their community, they have an idea on what the mining companies are offering.
<J.L.>
More experience or interviews to be conducted in some places that have mining areas including the large scale mining. It's also good if could have performances in places who have mining areas so that they could view the effect of mining is it good or bad? Including also the places that don't have yet mining area so that they will preserve their environment for the future.
<K.R.>
If we could have a similar project in the future, I hope that we can have more direct experiencial learning.
<P.A.>
From my point of view in the 2016th and 2017th project, I observed the differences of the performances. Last year's performance was a high five for me, I did my best, we did our best, and all of the staff helped and had a wonderful performance. But this year, it was more than perfect with the combination of music, dance, and culture.
If there would be another similar project again in the future, I would suggest to have a clearer script for I admit that we had a hard time analyzing the script last month.
I think I don't have much to suggest for this project. Unity and teamwork was there, we brainstormed and participated for the project, our directors really did their part in helping and guiding us, our set and light designer contributed in the success of the performance, other staffs has always been there with us, and mostly we were accommodated accordingly.
Moreover, the approaches and techniques for the project is perfect. Therefore, the result was that the project successfully conveyed the message to the people.
Lastly, if there would be a similar project in the future, I hope to see myself beingpart of the family again.
<R.F.>
The project is already a very goodopportunity for the voice of the youth to be heard. But if there will beprojects such as this in the future, the following will be my suggestions andcommendations:
Facilitators have a very big role in projects such as this. I suggest that there would be two facilitators of different field of specialization. One who has a great knowledge not only about mining, but about the environment in general and who can understand the language of theparticipants. The other one would be of course a theatre practitioner. This suggestion was based on the lines being given by some of the performers. Some lines are being added which no longer sync with the issue being discussed and some are irrelevant. If this is not possible, when the performance is already made, the script should be written down and let it be read by a playwright sohe or she can make suggestions on how to make the lines better and moreunderstandable to a general audience.
I appreciate that in this project, the participants are very diverse. Some are in the field of education, criminology, engineering, law, and pharmacy. They also came from different communities in the Cordilleras. Thus, there is a high possibility that the learnings these participants gained from the workshops, performances and encounters with different people of different nationalities can be shared to a bigger number of people.
I would like also to suggest that the participants should understand clearly the aim of the project. More than making a performance, they should understand they also become ambassadors in promoting environmental awareness. Thus, their actions must sync with the aim and objectives of the project because if not, then there would be no sustainability within themselves. This leads to my fourth suggestion

If there's a possibility, I would like to suggest that the participants will conduct a project in their own community or school to re-echo whatever learnings they gained from the project. They can also present the video of the performance and the whole projects because not all have an access with the internet. If it's also possible, this can be an extension of the project because I believe if the participants are encouraged to initiate projects such as these with the help of the organization, they will be inspired to continue the advocacies of CGN and might as well influence more youth in their community or school to take a positive role in the society. I think this would also a good way to empower them and even if CGN is no longer there to assist them, they can already do something even in small ways. This, I believe, would help in the sustainability of the project.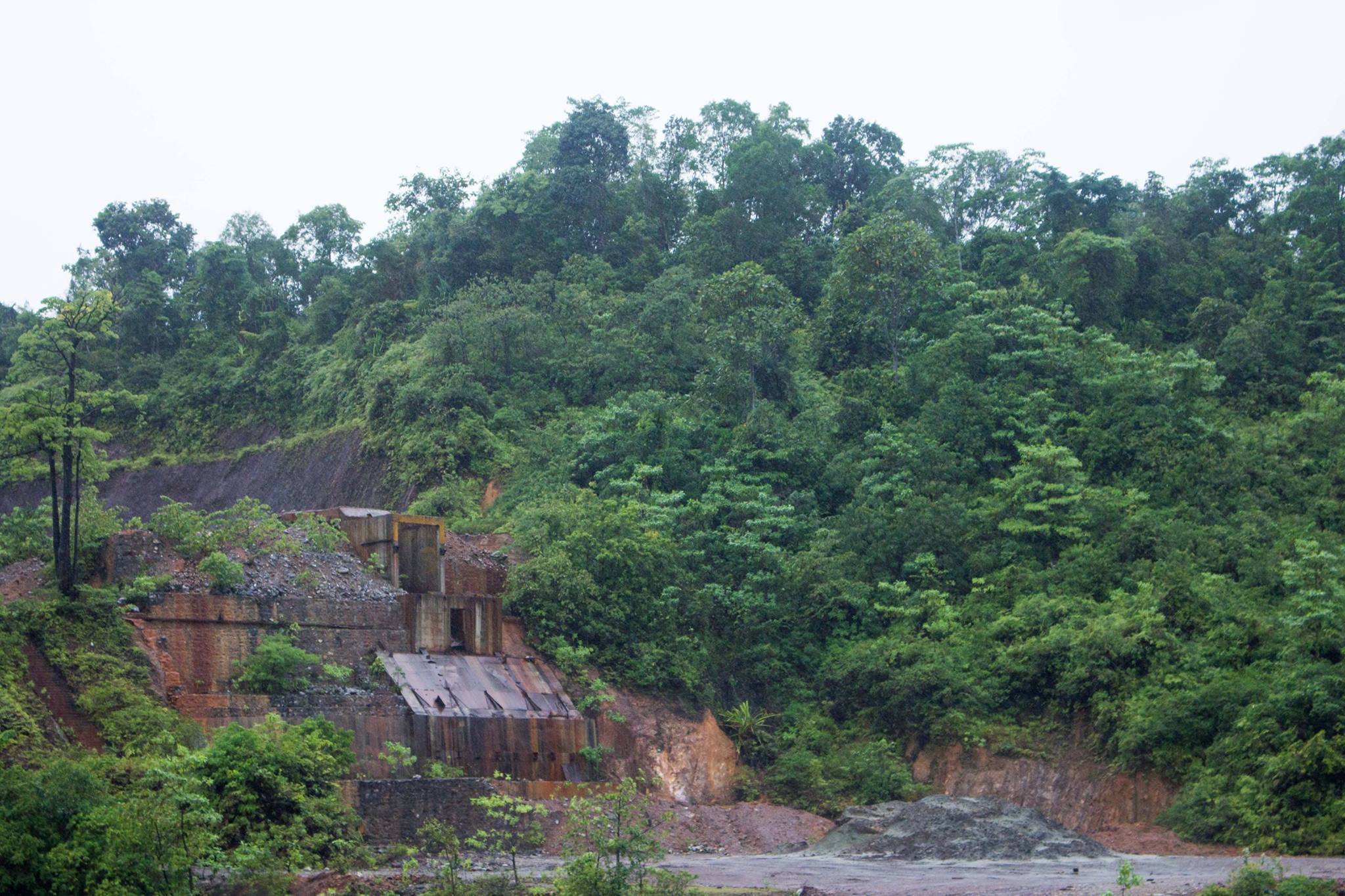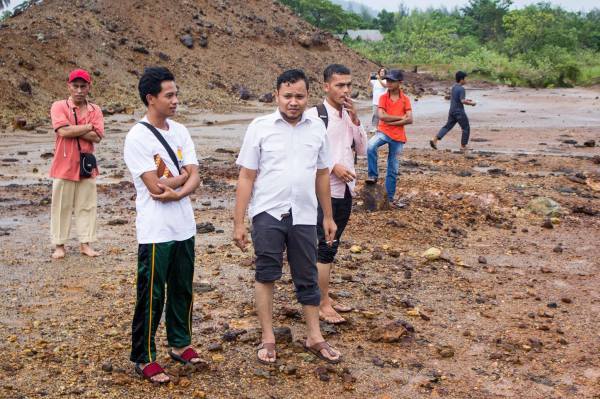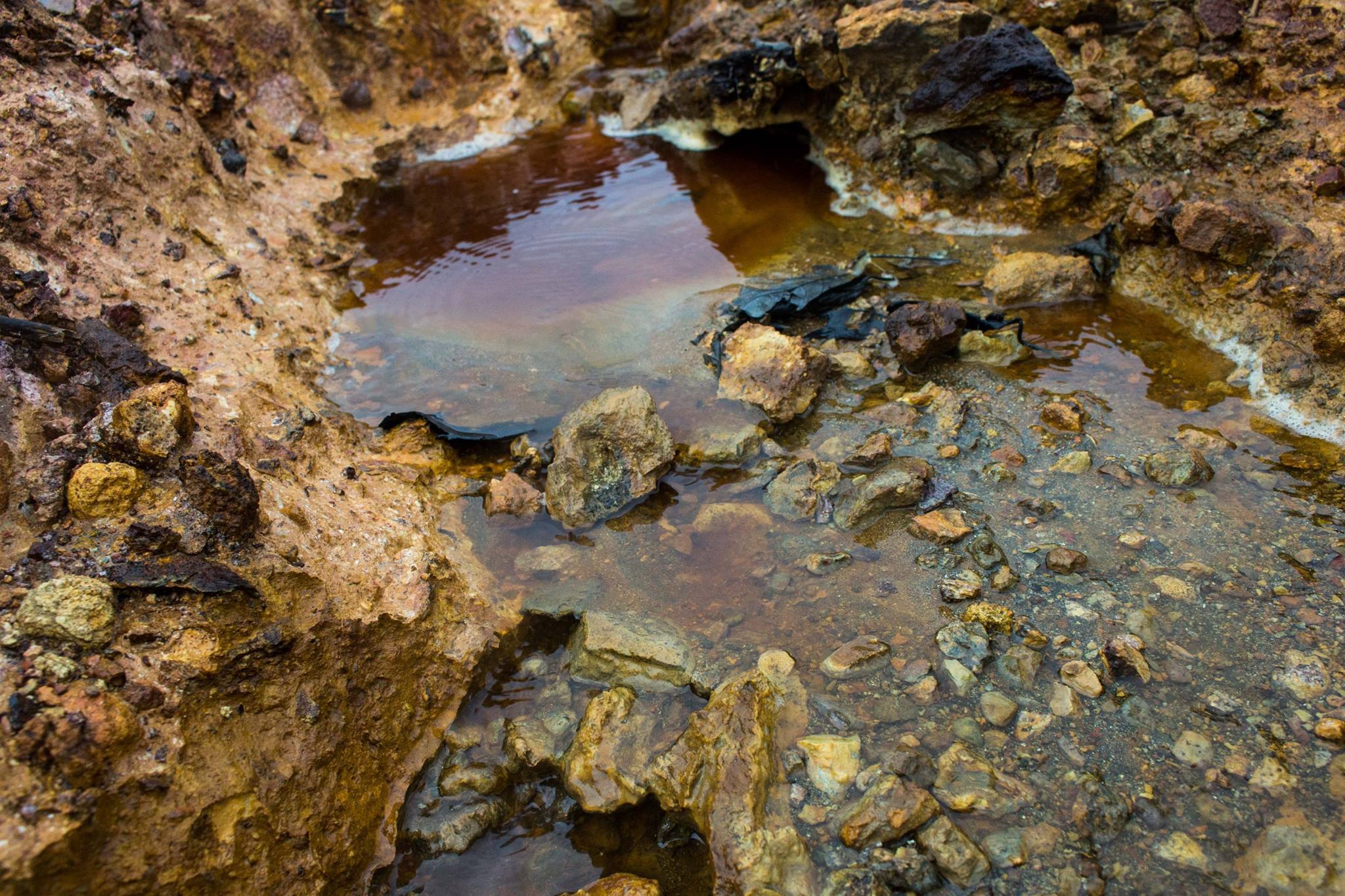 Grant: The Japan Foundation Asia Center
Grant Program for Promotion of Cultural Collaboration